Although the usable area of ​​the small-sized dining room is small, although the sparrow is small and complete, it still has the same functions. This kind of decoration design can better reflect people's pursuit of high-quality life. Next, we will introduce you to the best small dining room designs.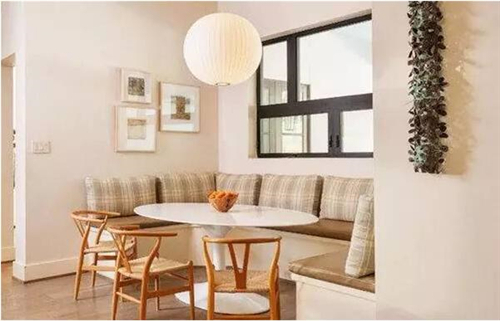 The simple and stylish bay window design in the corner of the dining room allows plenty of light in the living room. Hang a few decorative paintings on the warm-colored wall, and at the same time add some simple pillows on the U-shaped dining chairs, instantly turning the restaurant into a comfortable resting place. The small dining room with various functions solves the problem of cramped space in a small apartment.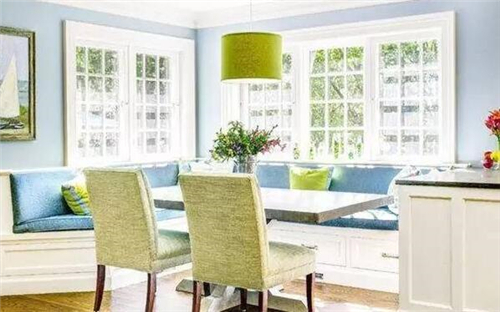 The white lattice windows on three and four sides make the whole restaurant full of light. Bright sunlight streams into the windowsill, creating a clean and bright dining place. The L-shaped bench is designed against the window, giving people a comfortable and comfortable feeling. In the fully functional small dining room, even small family gatherings can be held easily.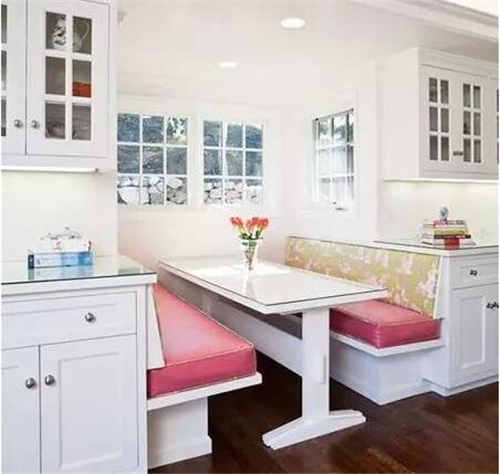 The white overall cabinet is matched with pink leather soft cushions, which makes the entire restaurant space full of romantic atmosphere. Dining in such a brightly colored, well-lit space is sure to whet your appetite.
This is the introduction to the design of the small dining room. I hope it can help you. If you want to know more, please subscribe to kikidesignsla.