In addition to the living room and kitchen, home decoration must not be sloppy in the design of bathrooms and toilets that are used every day! In a space of less than 10 square meters or less than 1 or 2 square meters, it is necessary to plan well to achieve practical and safe bathroom equipment; Whether it is independent or combined, what materials should be used for floor tiles and walls, and how to effectively use small and abnormal spaces without wasting, making good use of every inch of space, easy to use, and multi-functional and well-equipped without appearing crowded. If you are also troubled by this, then you must refer to these 5 bathroom design ideas, from style to function, and collect them as inspiration for future designs!
Bathroom Design Inspiration: Tiles
The easiest way to get a water-filled bathroom is to stick tiles, which are not only waterproof but also dry quickly. Common 30*30cm tiles are easy to construct and clean; mosaic tiles can be arranged in patterns, wood grain tiles solve the problem that solid wood is easy to get wet and moldy, and the textured bamboo tiles also have anti-slip effect, which is both functional and can create more styles. Use bathroom building materials.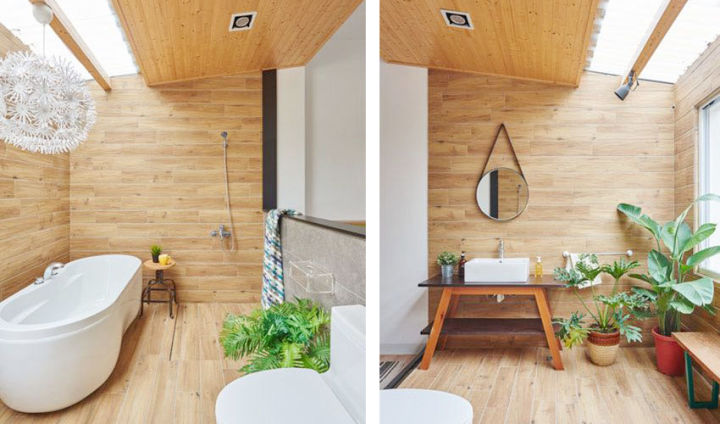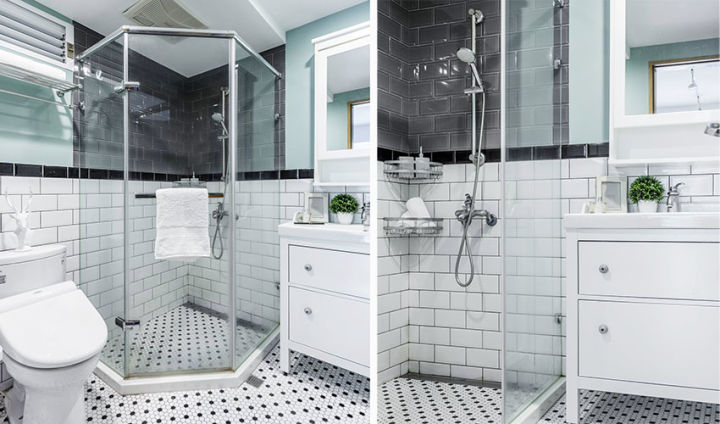 Bathroom Design Inspiration 2: Cement Walls
Using cement as the theme of the bathroom space makes the space pure, and the vision is very refreshing and clean, and there is no need to worry about the accumulation of scale in the grooves and joints of the tiles. As long as the foundation is solid and waterproof, the upper transparent waterproof paint basically does not cause sanding. question.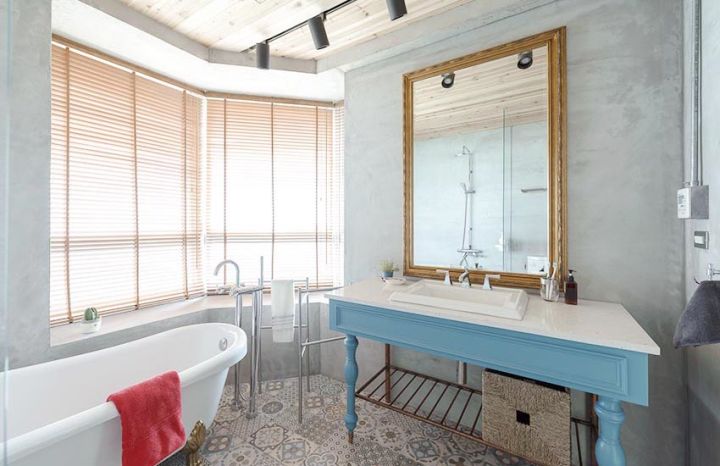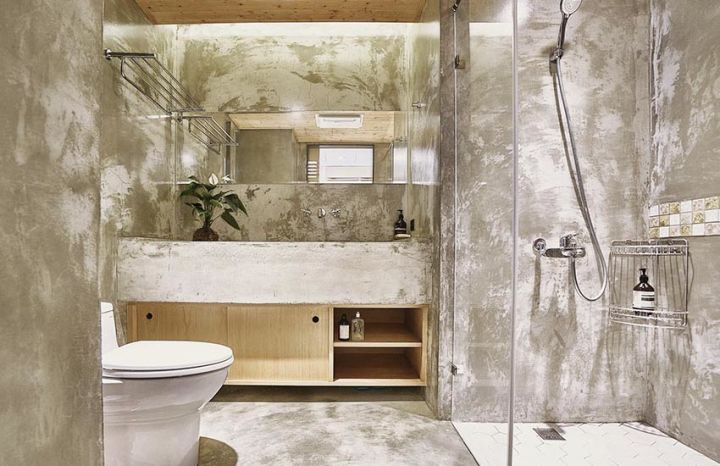 Bathroom Design Inspiration 3: Black Framed Glass
Who said that industrial style can only be used in public spaces, small-sized homes and master bedroom bathrooms use black-framed glass instead of solid wall partitions, which is not only visually more open and transparent, but also has different styles than ordinary glass partitions.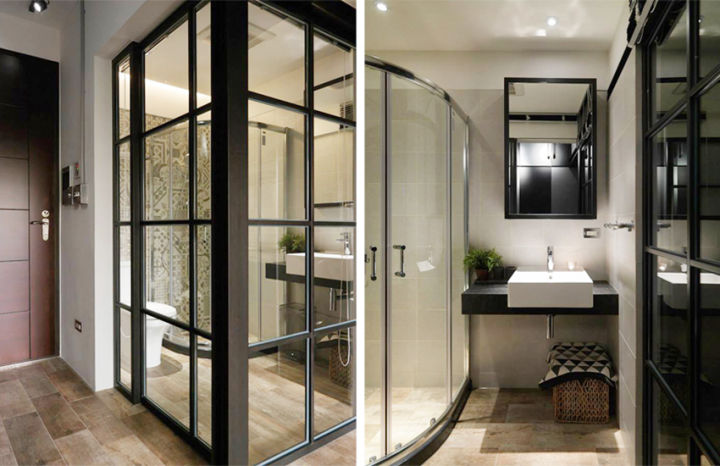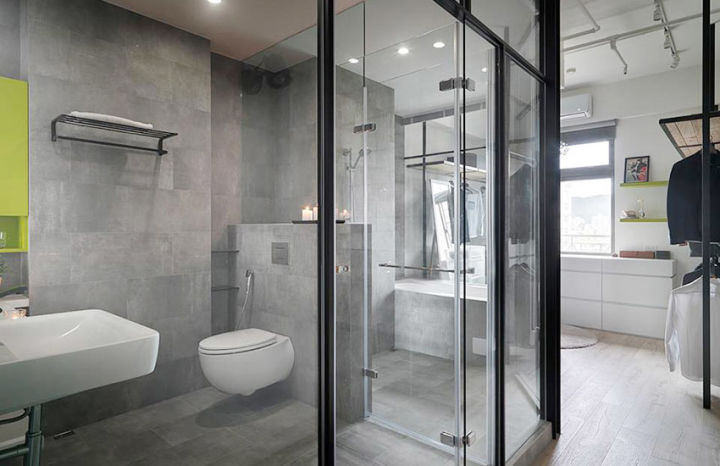 Bathroom Design Inspiration 4: Separation of Wet and Dry
For example, hotels and Japanese houses are used to separating the washbasin from the shower room. The independent design not only relieves the problem of insufficient bathroom space, but also makes the washbasin part of the room or public space, and it is more convenient to use.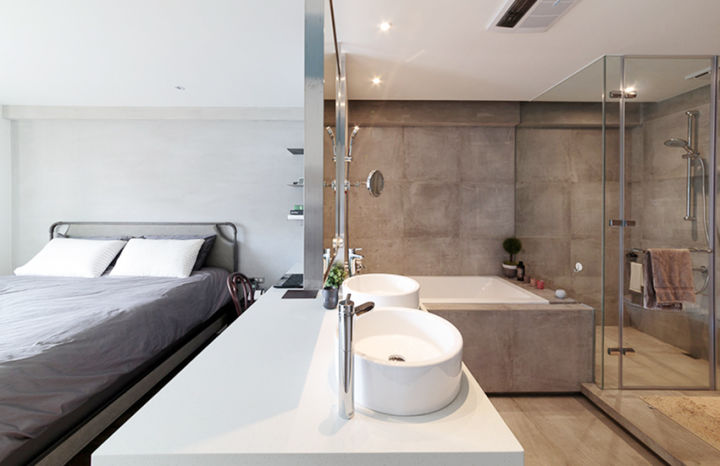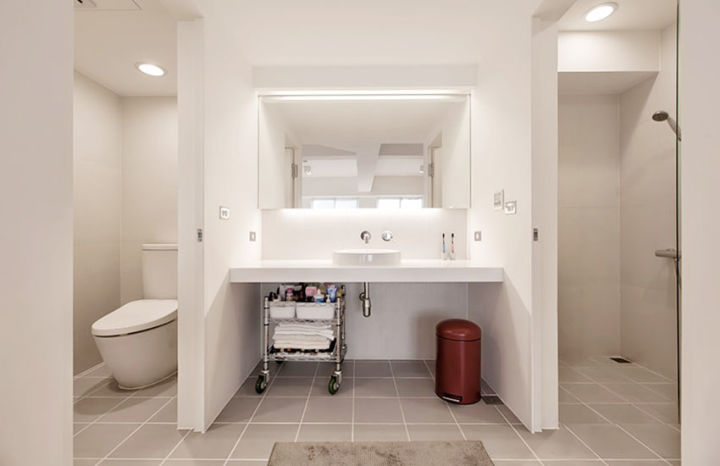 Bathroom Design Inspiration 5: Shower Curtains as Compartments
If you want to have both a shower and a bathtub in a small bathroom space, you might as well try to replace the glass compartment with a shower curtain, which can achieve basic dry and wet separation and avoid fixed partition doors occupying space. The CP value is high and can be adjusted according to the mood. Change the pattern style.